Schronisko na Skrzycznym
is located 1257m above the sea level. It was built at the end of 30s of XX century. It is famous for a pleasant atmosphere, stylish wooden interiors and delicious homemade pastries. The location at the top, away from the center is giving beautiful mountain views. From the shelter's windows and it's huge terrace there is a panoramic view of the Beskidy Mountains and the Tatra Mountains.
By a car or by a bus to Szczyrk (Bus station: Szczyrk – kolejka) after by chairlift to the top of Skrzyczne (shelter is located 200m from the top station). Chairlift consists of two sections: Szczyrk – Jaworzyna – Skrzyczne.
By foot from Szczyrk trails blue, green and red – for approx. 2 hours. Trail from Biały Krzyż (Salmopol Pass) passing Malinowska Skała – about 2.5 hours. From Ostre, from Zimnik Valley (Lipowa) blue trail – approx. 2 hours. With roads from Salmopol and Ostre we can be reached also by bicycle.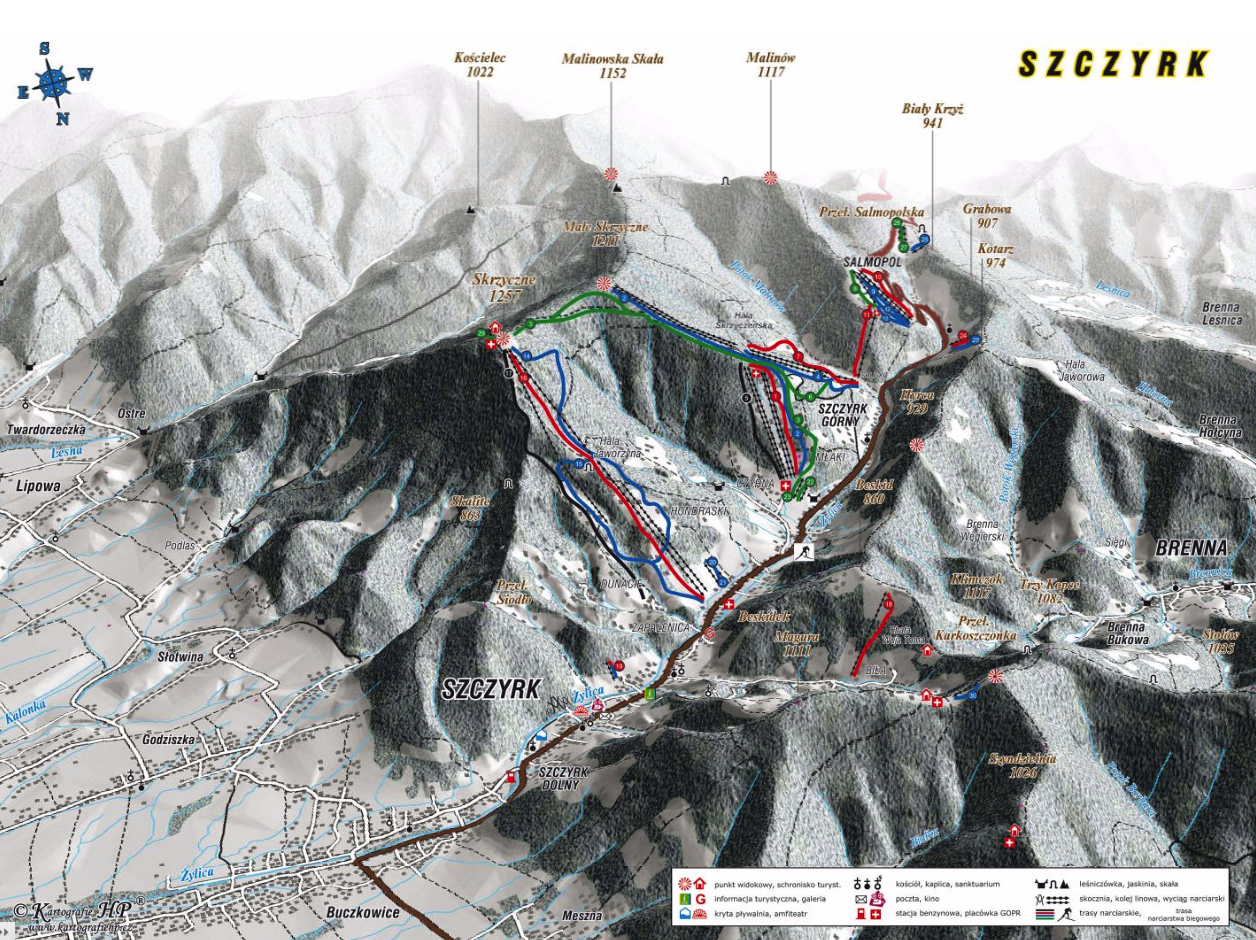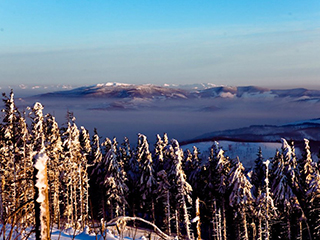 WINTER
See more
– SKIING, SNOWBOARDING, CROSS-COUNTRY SKIING, FREERIDE AND SKITOURING
In the massif of Skrzyczne there are excellent conditions for skiing and snowboarding. At a distance of 200m from the shelter there is Leitner's quadruple ski lift and three ski slopes, including one ski slope certified by FIS, one moderate one and one easier – blue slope – downhill skiing track, which is the longest ski slope in Poland (5200m). What's more, near the shelter there are perect grounds for skitouring and cross-country trails in the direction of the Little Skrzyczne, where is also a complex of 12 ski lifts. Additionally, with favorable snowfalls both Skrzyczne and Little Skrzyczne have ideal conditions for a freeride off the slopes in deep powder. For children and beginners in front of the shelter we offer small slope with a rope lift.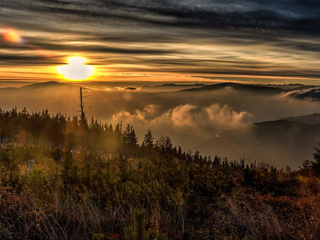 SUMMER
See more
–  HICKING, CYCLING, PARAGLIDING AND PLAYING FIELD
Skrzyczne is great starting point for hiking in the direction of Barania Góra Mountain, Zimnik Valley and Szczyrk Town. In the shelter you can rent a baby hiking carrier for children under 3 years old. If you need more adrenaline you can provide it to yourself with mountain biking, or paragliding. Playing field beside the shelter offers volleyball, badminton, shooting range and bonfire ring.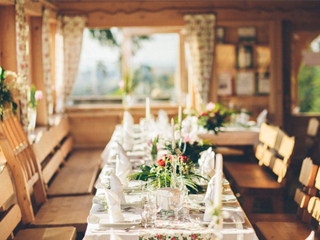 INSIDE SHELTER
See more
In the evenings there is a great atmosphere for board games, integration parties or enjoying a book near the fireplace. You can also taste delicious, homemade food and regional beers.